Adventure

Engagement

&

Wedding
Photographer / Videographer
Documenting love in its most meaningful, honest,
 and artful forms
The most meaningful photos come from the heart. It's your heart, your loved ones' hearts and my heart. Please come to me as you are. 
Tell me what love means to you, tell me all the obstacles life throw at you. Tell me so I can photograph you and everything that is important to you. 
Tell me so I can capture moments that are priceless and true to your heart.
The smallest thing in life matters, that every single breath we take matters, that every second we live matters. So yes every single moment on your special day matters.
I pay great attention to detail and I believe in capturing much more than photos, but the all the emotion and tenderness of your special day.
Your wedding photos will not be like a "Pinterest board" or an "Instagram feed" where flashy photos tend to live. 
Instead, it will consist of small looks, soft touches, warm hugs, and so so so much more of how love was shown and felt on your wedding day.
Whatever makes your heart happy, GO FOR IT
I hope that when you look back, you are not going to regret anything.
Weddings can be stressful. A million things could happen.
But truly, despite how much you carefully planned for your wedding, sometimes, 
unexpected things can really happen. 
What makes a perfect wedding isn't in how it should look on Pinterest or Instagram, rather, it's how much fun you have and how much love was shown.
Focus on what's important, not the little things.
Whether it's an engagement session, half day or a full day wedding, when I'm there, I give 110% of myself to you. 
Place your trust in me. My past clients can vouch for this. I will always tell you whether something works or doesn't work. 
I will be honest so you can get the best out of having me as your photographer.
Rain or shine, I'll be there celebrating you and celebrating with you !
-------------------------------------------------------------------------------------------------------------------------
// Meet your down to earth, honest, hella fun, NO BS wedding & travel / adventure photographer //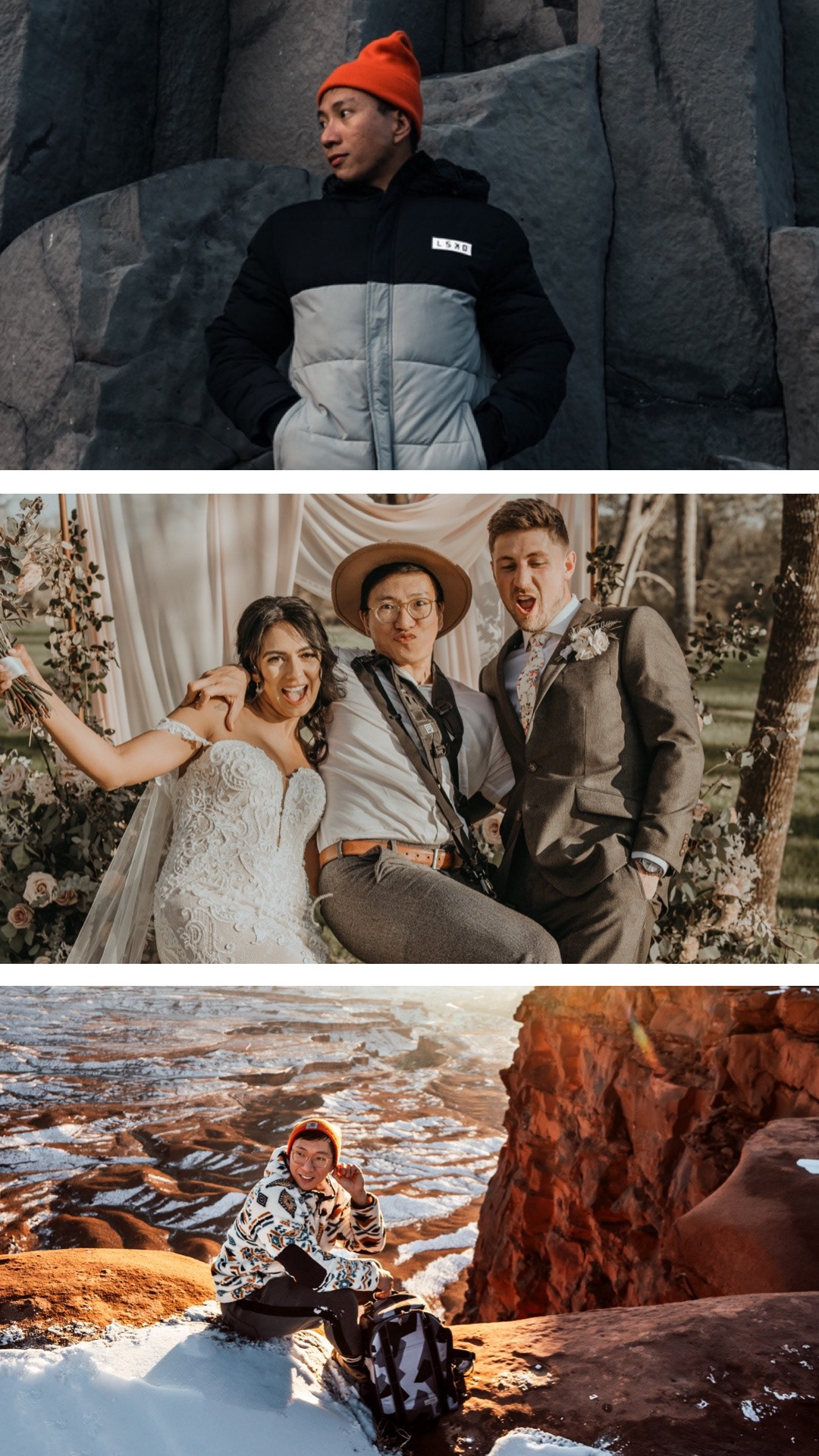 My name is Danny and I am a wedding & a travel photographer from Houston, Texas. Although I'm based in the south, but don't let it discourage you from saying hiiii. I travel with my couples whenever photos turn into life stories. 
I am also a content creator on social media ( for travel tourism boards, brands ,etc..) . If you have IG ( or the Gram as the cool kids call it ) , and if you like to see epic travel photos/cool locations . Check out my Insta

@Dannytrz

, let's be friends :D
LET'S GET MARRIED wooohooooo !!!!
-----------------------------------------------------------------------------------------------------------------------
< Quick look at some of my recent work for my couples below >
-------------------------------------------------------------------------------------------------------------------
----------------------------------------------------------------------------------------------------------
LGBTQ-friendly | All skin colors & body sizes are welcomed
Adproductions by

@dannytrz

| Wedding + Elopement + Engagement photographer